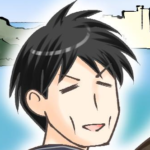 We experienced Lomi Lomi that is first experience for us. "Lomino Hawaii" is reasonable and book is available in advance. Therapists can come our room in Hotel and It is very relief for Japanese because they can speak Japanese. I want to experience again!
If you would like to read Japanese version, please click ibelow.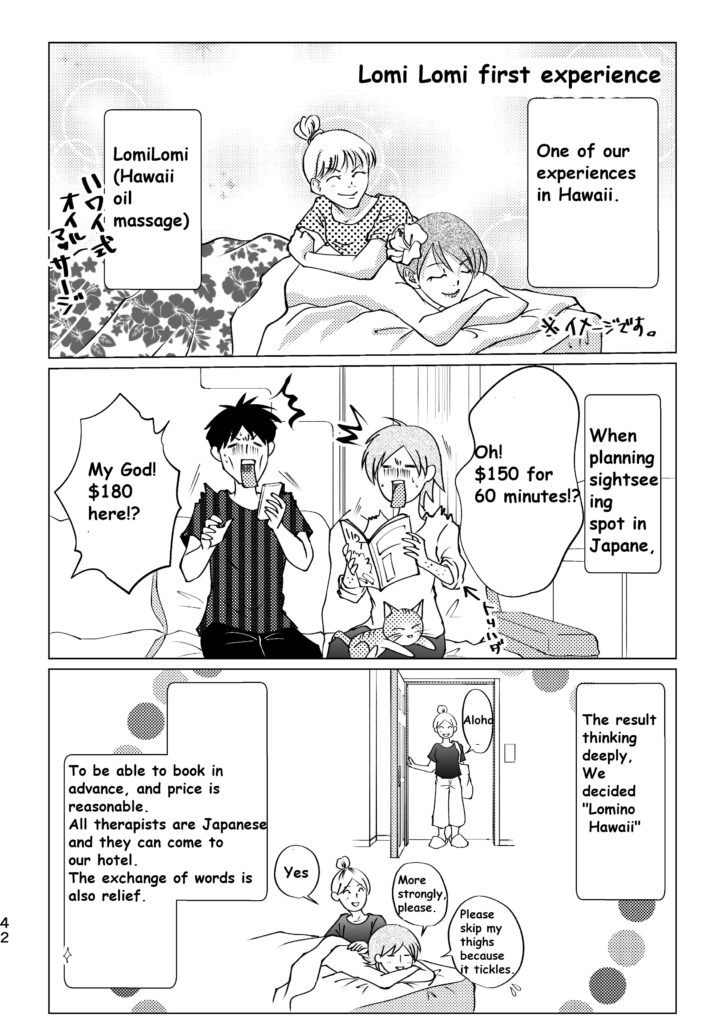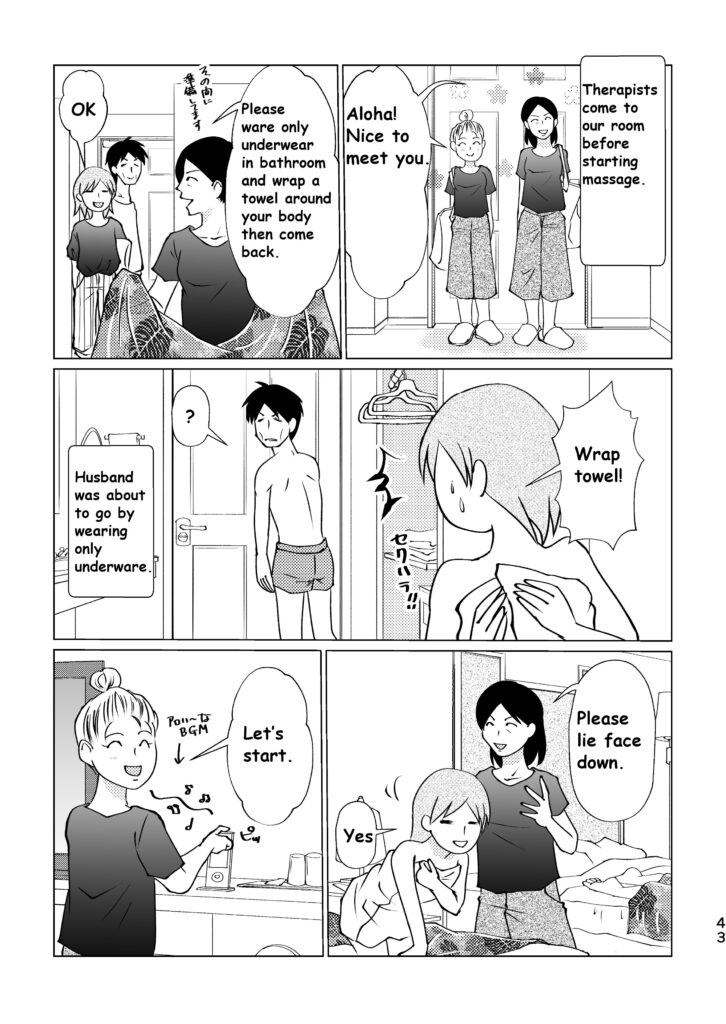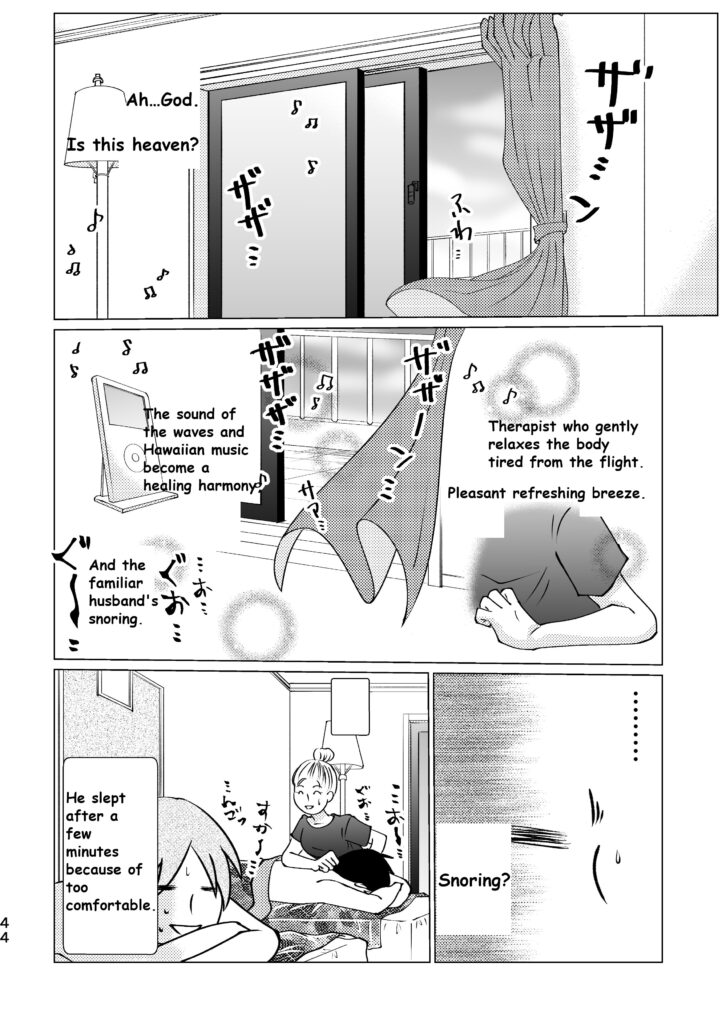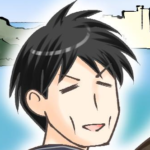 I would like to introduce HP of Lomino Hawaii. You can see how to book, price, customer voice there. Please check it!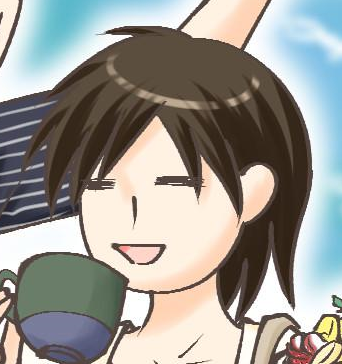 嫁
Let me introduce Lomino Hawaii! I had a great experience in Hawaii and I was very healed by Lomino Hawaii. I recommend them!!!
Here is Link of Lomino Hawaii HP below.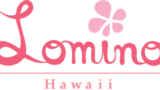 【ハワイ州公認】ロミロミをハワイ・ワイキキで出張ロミロミマッサージ専門店ロミノハワイ
ハワイ伝統の極上ロミロミをホテルの部屋で受けられるオアフ島ホノルルのワイキキ出張ロミロミ専門店ロミノハワイ。出張スパおすすめ人気No.1のロミロミマッサージはデトックスロミロミロミ90分145ドル~。芸能人もご用達でリピートー続出の人気ロミロミ店。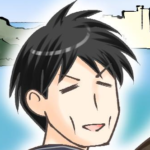 My recommended tour agency is JTB this comic describes. Of course HIS and 楽天トラベル are also good. And if you want to check review about sightseeing spot, restaurant, and hotel, when you plan to go travel, Please check TripAdvisor and 食べログ.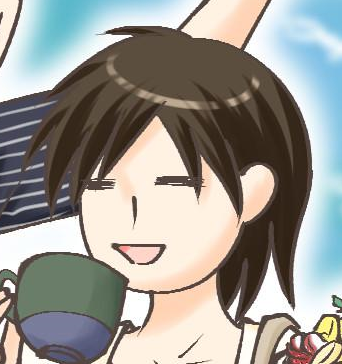 Thank you for reading. I am so glad if you click below.