If you would like to go to Japanese version, please click below.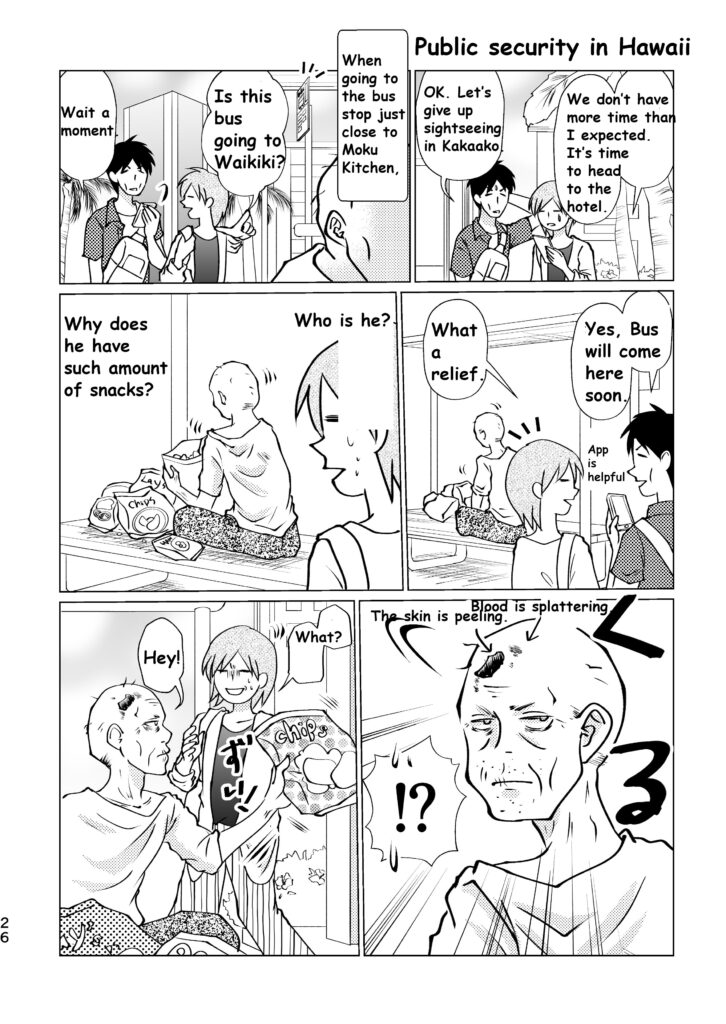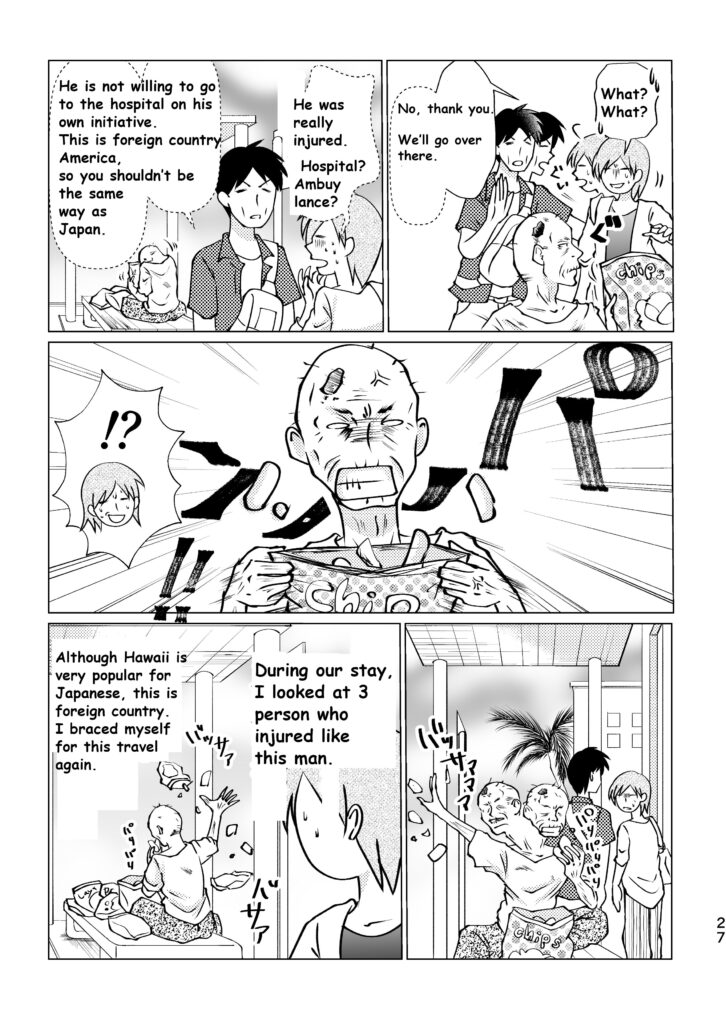 Kakaako Incident
This is the incident I heard after going back to Japan.

An incident occurred on May 28, 2018 in a public toilet in a park in Kakaako, where a Japanese tourist was severely injured by a man with a criminal record. That was five days after our trip.

It wasn't an unpopular place, it was a park that was usually introduced as a tourist destination and visited by locals, and it was a daytime incident.
Hawaii is safe and has many Japanese tourists.

I learned that there are some dark parts in Hawaii that are not reported in Japan like increase in Homelessness, Drug problem.
You can find out more about this incident by searching for "Kakaako incident". And a shocking picture of the victimized man comes out.
I felt great fear with anger and sadness. Because It had possibility that we were also victims.
I hope such a terrible incident never happen again.Also, I hope that this message can reach as many people as possible.
I pray that the victim will recover as soon as possible.
My wish
The People living in Hawaii were very cheerful, friendly and kind, and Hawaii was really a great place.
That is why I wanted everyone to know that there was such an incident.
Do not use public toilets, go to a nearby mall or hotel.
In a closed room such as an elevator, if you feel any suspicion of the passenger, get off once.
Just one step off the main street can suddenly lead you into an unpopular backstreet. At that time, please return to the main street as soon as possible.
Avoid going out late at night

even in Waikiki.
In any place, if you feel a little scared, immediately escape to a crowded place.
You can see notice in Consulate General of Japan in Honolulu HP or your courtiers HP.
If you are planning to go to Hawaii in the future, or if you want to go, I think you should be too careful so that your wonderful memories do not become sad memories.
I hope such a sad incident never happen again.
Thank you for reading. I am so glad if you click below.